Tow truck leasing helps you haul away savings.
There are close to 300 million registered passenger vehicles in the United States, and millions of them end up needing local and long-distance towing each year. Auto accidents, flat tires and engine problems are the most common reasons that light and heavy motor vehicles need to be towed and worked on. The motor vehicle towing industry will continue to grow, which is good news for your business. In order for your towing business to be competitive, you might need to replace an old tow truck with a new one. As you know, purchasing a tow truck can cost a small fortune. Because of this, you should look to Balboa Capital. We offer affordable tow truck leasing solutions. You can see what your estimated payments will be by using our free equipment lease calculator.
✔ Same-day funding up to $250K
✔ Easy online application
✔ Quick approval decisions
✔ 24 to 72 month terms
✔ No collateral needed
✔ All credit scores considered
✔ Competitive rates
Lease solutions for tow trucks and towing equipment.
Your tow truck is the cornerstone of your towing business. It needs to run well and be able to handle any towing job that comes your way. Having the right truck can open the door to more business and, subsequently, more earning potential. You can acquire a new wrecker without breaking the bank. Balboa Capital can develop a customized lease program that works perfectly with your towing company's budget. That means you can easily get a tow truck – or a small fleet of tow trucks – for a low monthly lease payment. Easy approvals and affordability are just some of the many advantages of equipment leasing. It's the easy way to get a standard tow truck, self loader, heavy duty wrecker, lift flatbed truck, and much more.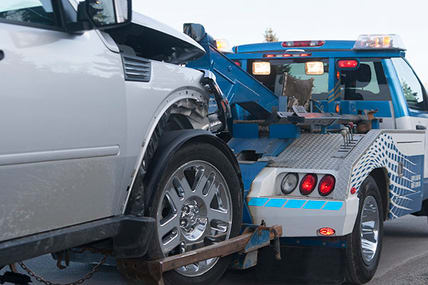 It only takes three simple steps.
Apply online
Complete our easy online lease application that asks for basic information. 
Get approved
Our automated process will review your application and provide you with a quick answer.
Receive funds
We offer same-day funding for your tow truck and towing equipment.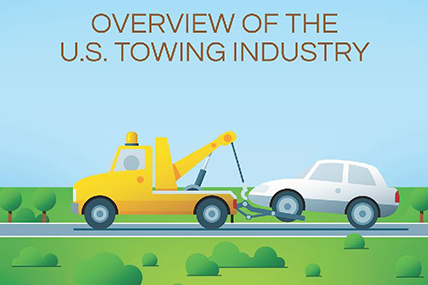 Infographic: Overview of the U.S. towing industry.
The U.S. towing industry is hauling in over $7 billion annually. Plus, the number of tow truck businesses grew 6.2% over the past five years. Get these and many more facts and figures in this towing industry infographic that was created by Balboa Capital. It's a must-read if you own a tow truck business.