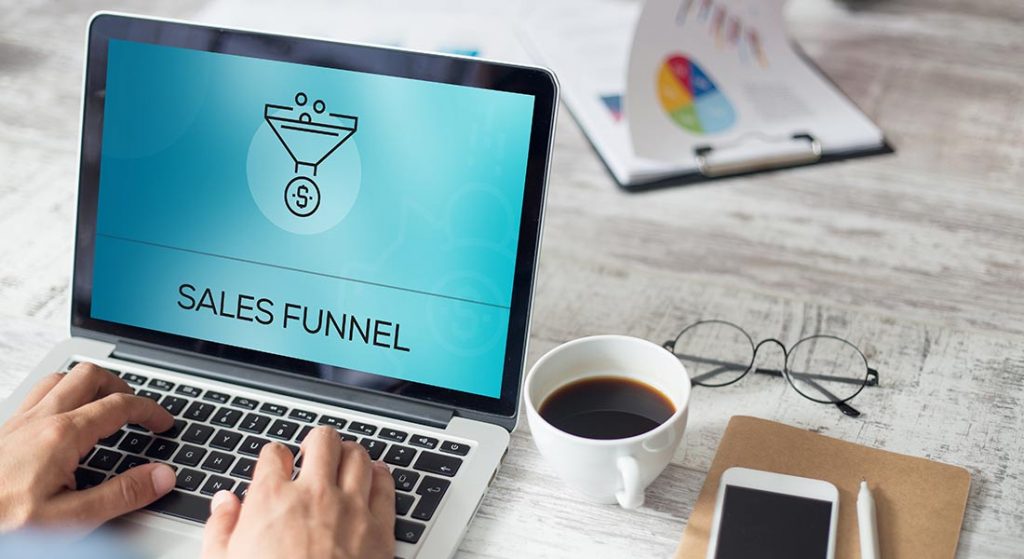 It's a fundamental problem for many small business owners, particularly in the B2B sector: How to effectively create, organize, track, and manage a sales pipeline. Developing a sales pipeline takes time and money, but it is the perfect complement to a sales forecast. A sales pipeline gives you the power to keep track of where prospects are at every stage of the sales cycle, from initial inquiry to purchase. Being able to take control of your leads can do wonders for your bottom line. You and your sales team can focus on the best, most sales-ready leads that are likely to result in closed deals. So, if your business is relying on outdated sales management tactics, manual sales data entry, and cumbersome sales tracking spreadsheets, it's time to modernize your sales process. This Balboa Capital blog post explains how to develop a sales pipeline, and keep the deals flowing.
Look at your current sales process.
Before you can develop a sales pipeline, you need to evaluate your current sales process. Doing so can help you identify areas that need improvement. This step can also show you how effective, or perhaps ineffective, your sales funnel is. To get started, revisit your target audience. You might have primary, secondary, or even tertiary audiences, each of which has decision makers. Next, make a list of how you and your sales team are currently contacting prospects, and write down the different lead stages they fall into, such as cold lead, hot lead, new customer, etc. Lastly, make a list of the ways you contact prospects, such as cold calling, email marketing, and social media marketing. All of this information directly correlates with your company's sales results, but you could be losing leads if you don't have a sales pipeline in place.
Evaluate your recent sales results.
After you complete the steps listed above, take a look at your company's sales results and revenue for the past 90 days, and the past six months. In the event that you aren't hitting your sales targets, look for possible reasons why. Is your sales team using the right pitch? Are they well-versed about your products and/or services? Do they know how to effectively communicate your brand value? Are they handling rejection the right way? Do they have an easy way to track leads through every stage of the buying cycle? These are some of the many reasons why companies like yours are relinquishing sales to the competition.
Build your sales pipeline.
Once you finish evaluating your current sales process and recent sales results, you will have the framework in place to start building a sales pipeline. Begin by identifying how many leads move to the next stage of your sales cycle, and how many deals you need to meet (or surpass) your revenue goals. Then, determine the actions that will take place at each step of the sales funnel, such as phone calls, follow-up emails, webinars, in-person product demonstrations, proposals, etc. Your in-house marketing team or your marketing agency should be involved in this important step. They can add strategic input and develop communications materials and a sales cadence for your sales team.
Choose a sales pipeline management system.
Now for the good stuff. If you want to take your sales process and sales tracking to the next level, and increase your sales teams' productivity, consider investing in a sales pipeline management system, also referred to as sales management software. There are numerous cloud-based systems to choose from, and they can be customized to meet your company's individual needs. A sales pipeline management system lets you and your sales team track every step of the sales process in real-time, even at offsite locations. When looking at your options, an affordable price is obviously at (or near) the top of your list. However, an easy-to-use interface, robust customization features, detailed reporting features, and scalability should also be taken into consideration. Once you make your purchase, schedule a mandatory meeting with your sales team members so they can be trained on how to use the sales pipeline management system.
Update your sales pipeline as needed.
Your investment in a new sales pipeline system means nothing if you and your sales team members aren't using it. So, add new leads as soon as you get them, and move them from one stage to the next. Also, make sure to include contact information and detailed notes so your leads are more than just names. If you don't stay on top of these simple tasks, your sales pipeline will get clogged up, deals will get lost, and everything will end up being incomplete and disorganized. The results of a recent SBO survey reveal the positive impact that sales pipeline software is making. 50% of small business owners who invested in sales pipeline software said it helped generate more leads, 36% said it helped improve customer service, and 26% said it streamlined the sales process.