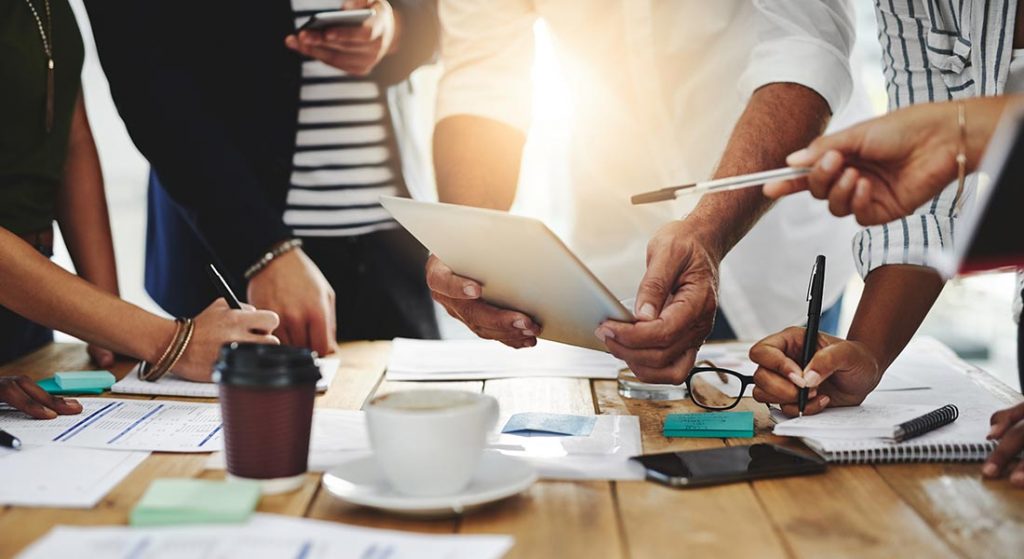 What do Apple, Microsoft, and Amazon all have in common? Yes, they are each multibillion-dollar companies with brand recognition that spans the globe. But that's not the only thing they have in common. They each have a domain name that is the same as their company name, which makes it easy to remember, builds brand awareness, and helps pave the way for online success. If you are planning to start a small business, or already own one, you can't compete in today's digital world without having a company website. But before you hire a content writer or a web designer, you need to get a domain name. This is, without question, the most important step in website development. This Balboa Capital blog article can help guide you to the right direction. It explains how to pick a domain name for your business.
Brainstorm domain name ideas.
Remember how difficult it was to come up with a name for your business? Well, it might be equally difficult to find a domain name. According to Verisign, there are more than 340 million registered domains across top-level domains (.com and .net), and approximately 8 million new domains are registered each year. To get started, write down your business name on a piece of paper, and then come up with a list of various alternatives. This is necessary because your company name might not be available as a .com or .net domain. Once you come up with about a dozen or so options, check to see if the user profiles are available on the various social networks, most notably Twitter, LinkedIn, and Facebook. The ultimate goal is to have consistency. Your business name, domain name, and profile name on each social network should all be the same. If this can't be achieved, you will need to come up with slightly different options that won't create a disconnect with your online audience.
Keep it short, memorable, and branded.
If your company's name is long, don't worry. Lots of small businesses and large corporations have domain names that are much shorter than their actual names. For example, let's say your company's name is Nicol's Happy Pet Supply Warehouse of Indiana. The domain for this would be far too long to use for a website, and business marketing materials such as business cards, letterheads, and invoices. Additionally, long URLs are difficult to remember, and can perform poorly on search engines. If your URLs push 80+ characters, they will have less SEO value. For the aforementioned business name, a domain such as petsupplyindy would be a good choice. It would also keep each URL on the website at a reasonable length.
Search domain names.
Once you have narrowed down your list of favorite domain names and confirmed their availability on the main social platforms, it's time to see if they are available to purchase. There are a few ways to look for domain names online. You can type the URL into your search bar, or conduct a search in Whois Lookup. One of the easiest ways is to use the search option in sites like GoDaddy, Network Solutions. Not only will you find out instantly, variations of your domain name that are available will also appear. This can open the door to new, and perhaps better, domain ideas that you didn't come up with during your initial brainstorming session. Once you find the best domain name for your business, purchase it immediately. You should then create social network profiles with your name immediately thereafter.