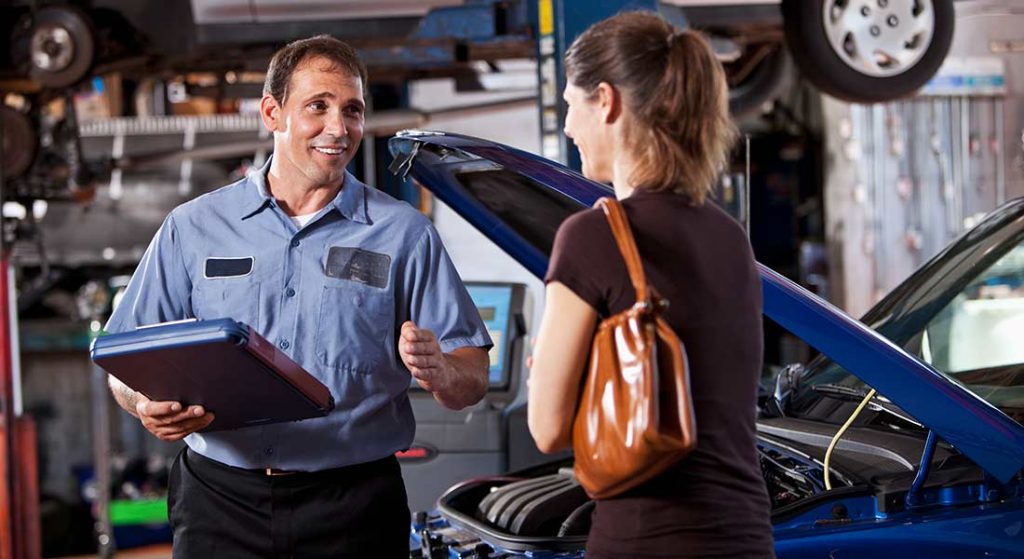 Common vehicle repairs such as changing the oil and oil filter, brake work, replacing batteries, and engine tune-ups are keeping our nation's nearly 300,000 automotive repair businesses busy throughout the year. Analysts predict the auto mechanics industry will achieve annual growth of 4% over the next few years. If you own an auto repair business, this is good news. However, you can't just assume that a high-traffic location and a large business sign are all that you need to attract new customers and generate a steady income. There are a number of things that need to be done to in order to drive auto repair business profits. Balboa Capital is sharing four key strategies that can help cut costs, improve customer service, and increase profits. We think you will find them to be quite helpful.
1. Hire skilled auto mechanics.
We don't need to tell you how important it is to have skilled mechanics at your auto repair business. Well-trained, capable, and reliable auto mechanics are the backbone of your operation. They can pinpoint vehicle problems and perform repairs quicker because they know what they are doing. This makes your customers happy, and increases your word-of-mouth business. Once you find the best mechanics for your shop, compensate them fairly and offer great employee perks so they don't look for employment elsewhere. Keeping the same mechanics and avoiding a high turnover will help your auto repair shop maintain its quality. Plus, your customers will be glad to see the same mechanics each time they visit your repair shop.
2. Give your schedules a tune-up.
When your customers' vehicles need to be repaired, they want it done quickly. Unfortunately, this might not be an option if your mechanics are booked solid, or if certain parts need to be ordered. On top of that, it's hard to gauge how much business will come your way. You might be really busy one week, and then have hardly anything to do the next. All of these things can make scheduling difficult. To balance out the workload, meet briefly with your mechanics each morning and go over the repairs that are needed. Then, set realistic timelines for completion, and communicate them to your customers so they aren't left wondering. Once you get your scheduling tasks in order, your mechanics will be able to perform a sufficient amount of work each day without compromising on quality. In addition, they won't be overwhelmed with a heavy workload that can result in job burnout.
3. Keep your customers informed.
Whether it's a small fix or a full-scale repair, nobody really wants to take their vehicle to an auto repair shop. People consider it an inconvenience, regardless of the fact they need their vehicles worked on. So, make a point of listening to them when they arrive at your shop, and present them with honest and straightforward recommendations. Then, make a point to keep your customers informed about their vehicles' repair status. Notifying them via phone, text, or email with updates is a great way to build trust and provide better service. It can also minimize the chances of having to deal with unreasonable or unhappy customers later on.
4. Maximize your cash flow.
When you maximize your cash flow, you are better able to pay your bills, meet your weekly payroll demands, and buy inventory and parts for your auto repair shop. Some ideas to consider include minimizing your inventory by stocking fast-selling items only, such as tires, windshield wipers, and batteries. Avoid stocking up on things that might end up collecting dust on your shelves. In the event that you need a specialized part for your customer, inform them that you will try to order it, and that it's not something that is commonly available at most auto repair shops. Another way to help improve your cash flow is to lease auto repair equipment, which doesn't require a big initial cash investment. Lastly, send invoices out immediately, and use electronic payments and accounting software.