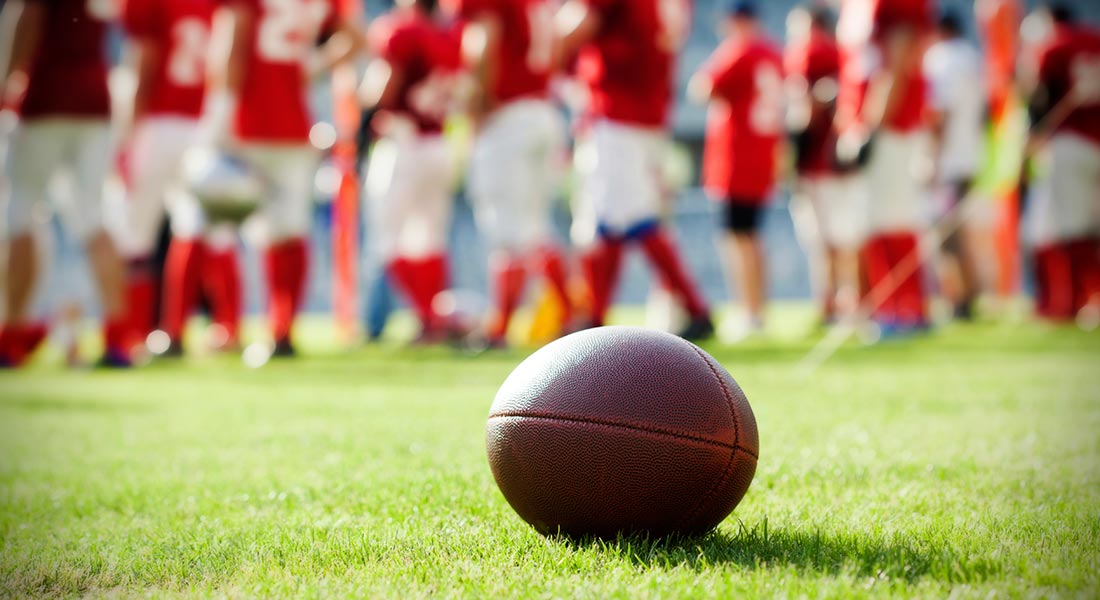 16 Jan

What Small Businesses Can Learn From Professional Football

We were treated to some phenomenal playoff football games this past weekend. All four divisional matchups were high-scoring, one went into overtime, and three of them were decided in the final minutes. The Monday morning quarterbacks at Balboa Capital agree that it was one of the best lineups of games that we've ever seen. It was evident that the coaches and players spent a significant amount of time preparing for these important matchups. Planning and strategizing are not only keys to success in professional football, but to business, as well. This equipment leasing blog entry examines some proven lessons from the football field that can be applied to your small business.
Be a Great Leader
It goes without saying that great teams have great leaders. As a small business owner, you can lead your team of employees to greatness by recognizing their hard work, listening to their input and empowering them when it comes to certain business decisions. Make sure that everyone at your company fully understands your short- and long-term goals, and that you lead by example on a daily basis. Nothing is more inspiring to workers than having a CEO who is fully engaged in day-to-day tasks and responsibilities.
Practice
Football players need to practice to improve their skills and remain competitive. The same goes for you and your employees. Staying on top of the latest developments in your field and taking the steps necessary to enhance your abilities and knowledge can help give you a competitive edge. And it doesn't require a big investment in time, money or resources. You can purchase books, journals and industry publications that are relative to your business to gain insight into market trends. It's also beneficial to become a member of professional business associations so you can network with your peers and share success stories. Lastly, your employees can step up their game by attending workshops or training courses.
Pick a Captain
Owning a small business is extremely personal and perhaps the fulfillment of a lifelong dream. Because of this, it's only natural to want to wear a bunch of hats when you come to the office each day. However, being involved in too many business matters can prove to be a detriment to your company. That's why you should delegate certain responsibilities to a key staffer who has all the attributes required of a team captain. This will free up your time and allow you to focus more time and energy on the most important business tasks. If your company has a number of employees and several different departments, consider selecting a manager for each.
Study the Competition
Football teams study hours upon hours of game film to see what their opponents are doing. If they didn't do this, they wouldn't be prepared on game day. You can't run a successful company without looking at what your key competitors are doing, either. Whether they are introducing new products or services, expanding their operations or launching new marketing initiatives, you need to know. More importantly, you need to have a plan in place to lessen the impact of your competitors' actions. For example, if a competitor suddenly lowers their prices, you might want to promote "outstanding customer service" and "higher quality" in your online and offline marketing efforts. You can keep a watchful eye on your competition by periodically visiting their websites or doing a simple Internet search.
Balboa Capital hopes you found this blog article beneficial. Enjoy the final few weeks of the football season and contact us when you need fast, dependable funding for your small business. We just entered our 25th year in business, and our broad portfolio of financing solutions encompasses equipment leasing, working capital loans, business cash advances, commercial business loans, franchise financing and equipment vendor financing.