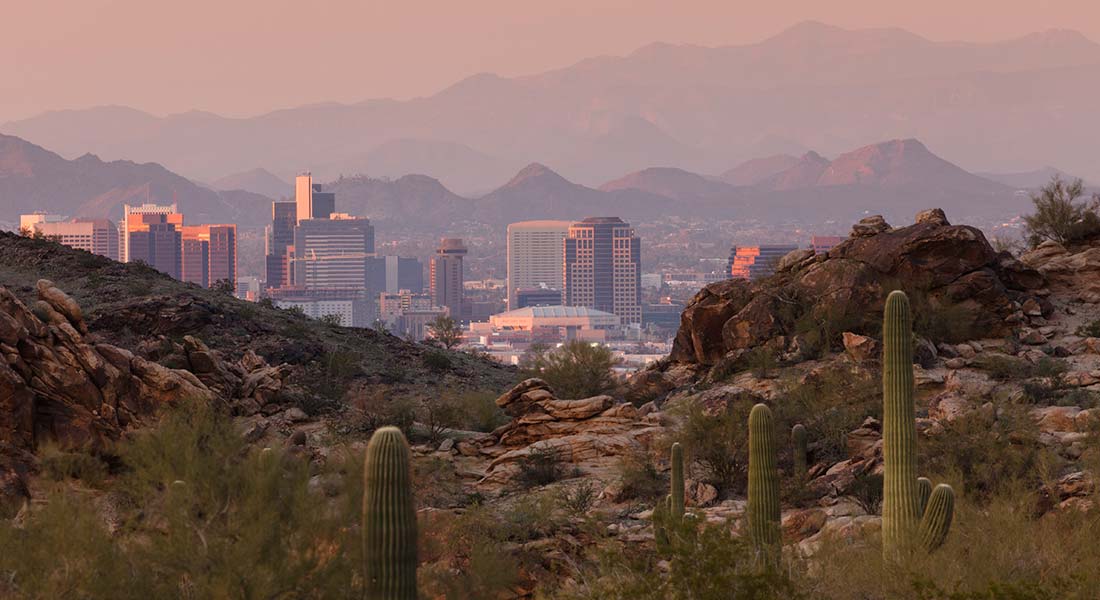 06 Feb

Business City Profile: Phoenix, Arizona

Phoenix, Arizona enjoys more sunshine each year than any other major city in the United States. The desert sun shines during 85% of the city's daylight hours. The warm climate is the perfect complement to the city's world-class resorts, spas, stadiums, golf courses and outdoor shopping centers. It's one of the many reasons why Phoenix is the sixth-largest city in the country. Another reason is the city's economy, which is consistently ranked as one of the best in the West. This Balboa Capital equipment leasing blog entry features an overview of Phoenix and includes some interesting facts and information about its business environment.
Job Growth and the Economy
As mentioned above, Phoenix has a strong economy. In December 2012, Phoenix had a 6.7% unemployment rate, which was 1.1% less than the national average. In addition, the city's unemployment rate dropped in all but one month last year. Powering the Phoenix economy are the tourism, construction and manufacturing industries. Other key industries in Phoenix include transportation, trade, business services, education and mining. Over 10 million tourists visit the city each year, which is welcome news for hotels, resorts, restaurants and retailers, to name just a few. The Phoenix Sky Harbor International Airport continues to be one of the top-15 busiest airports in the world.
Building for Success
Home prices in Phoenix have fluctuated during the last few years as a result of the uncertain economy, but there is some positive news to report. One of the largest real estate websites recently reported that median home prices in Phoenix in 2012 increased 29% over 2011. Phoenix also had the most-improved housing prices among the top-30 metropolitan cities in 2012. All of this bodes well for the construction industry in Phoenix, and all of Arizona for that matter. In fact, Arizona's construction workforce grew more than 3% last year thanks to the improving economy and increased demand for home construction.
Financing for Small Businesses in Phoenix
Here at Balboa Capital, we support small businesses throughout Phoenix with fast, dependable financing programs. Additionally, we have offices in Scottsdale, which means we know the "Valley of the Sun" very well. Should your company need financing, please don't hesitate to contact us today. Our diverse portfolio of products includes equipment financing, commercial financing, franchise financing and vendor financing. Balboa Capital also offers several small business loan options, including working capital loans, flexible business loans, minority business loans and business cash advances.