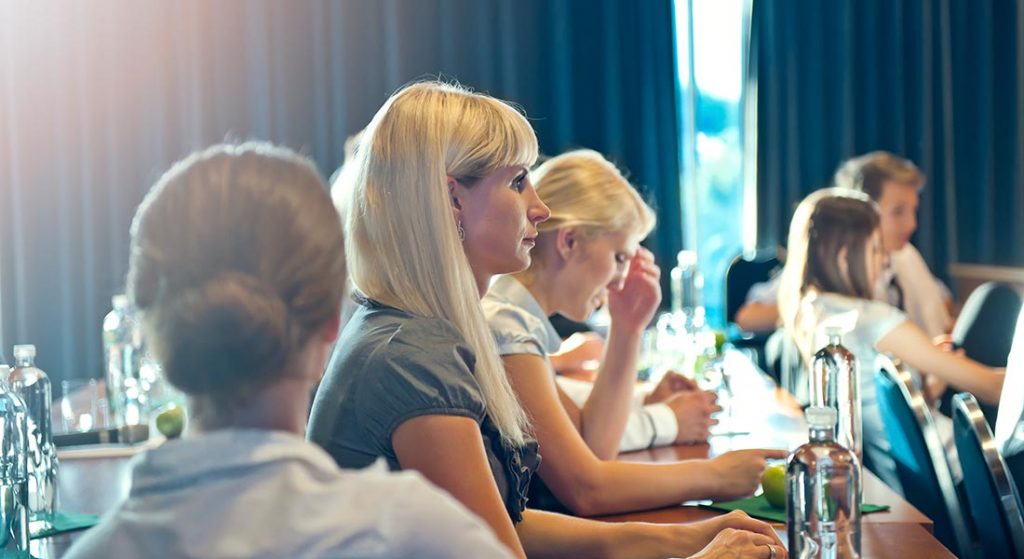 We all live busy lives, but that doesn't mean we can't find time to exercise and do a variety of other things that help promote good health. Prevention really is the best medicine, and millions of people are doing their part by working out, enjoying sports and eating healthier foods. The growing number of health-conscious Americans is greatly benefiting the health and fitness industry. Health clubs and gyms throughout the country are seeing an increase in membership year after year. More than 50 million people belong to a health club or gym. This is good news for the $4 billion fitness equipment manufacturing industry in the United States. Promoting and strengthening the health and fitness industry in the US – and throughout the world – is the International Health, Racquet & Sportsclub Association (IHRSA). This week, IHRSA held its 32nd Annual International Convention and Trade Show, and Balboa Capital was there.
A leading fitness industry organization.
IHRSA is the preeminent trade association for the health and fitness industry. IHRSA has more than 10,000 members worldwide. They include health and fitness centers, spas, gyms, sports clubs, and fitness equipment supplies. IHRSA's mission is to promote good health through ongoing exercise and fitness promotion. The organization conducts industry-specific research and holds several webinars and trade shows each year. This year's IHRSA show was held at the Mandalay Bay Hotel in Las Vegas, Nevada. Balboa Capital is an active member of IHRSA, and our vendor sales managers had a great at the show.