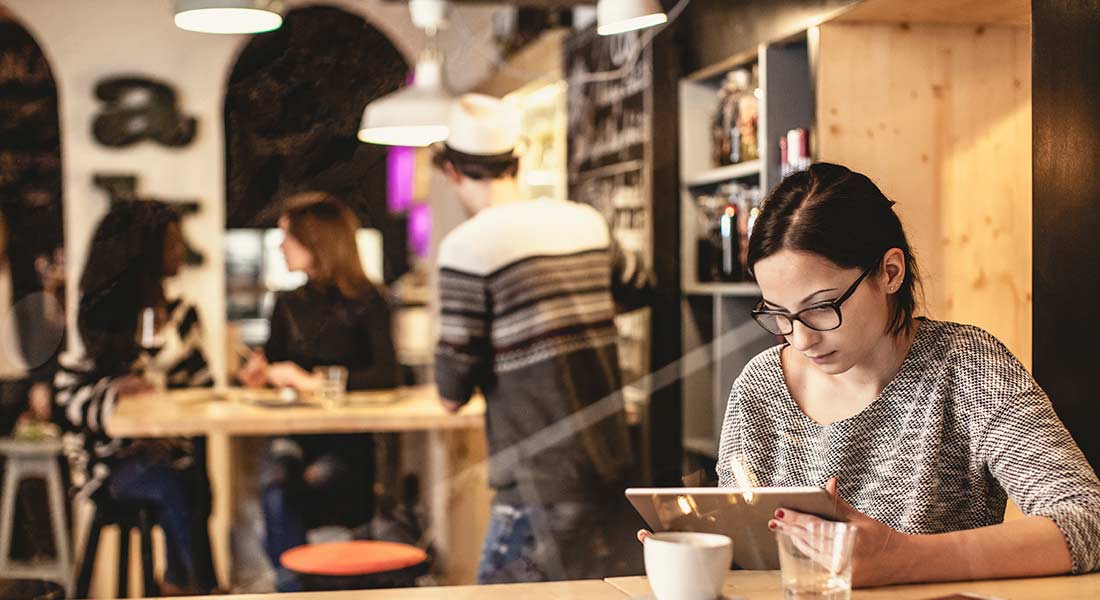 11 Jul

Balboa Capital Review: Jesse Jean's Coffee Shop

Jesse Jean's Coffee Shop and Homestyle Café opened in Roy, Utah back in 2000. From day one, its owner wanted to create a coffee house and café unlike any other. With its unique décor, specialty coffees, delicious homemade meals and desserts, and hand-written menus that adorn the walls, Jesse Jean's lives up to their tagline, which reads "we're not your average coffeehouse." And, the owners wouldn't have it any other way.  The establishment has an extremely loyal customer base and is a popular fixture in the Roy community. Balboa Capital helped Jesse Jean's get off the ground over 13 years ago with a custom-tailored finance program, and we recently provided them with funding for a new point-of-sale system.
"Within Days, Balboa Capital Had Us Ready To Go"
When we first opened this business, we went to Balboa Capital for our equipment leasing needs," said Anna Whitnack-Baird, owners of Jesse Jean's. She adds, "They hooked us up right from the start and, over the years, we have continued to use them. We get a call about once a year to see if we need anything new, and this year we needed a new point-of-sale system. Within two days, they had us ready to go." Balboa Capital specializes in point-of-sale equipment financing, and we are proud to remain the trusted financing company for Jesse Jean's Coffee Shop. You can get a virtual tour of Jesse Jean's Coffee Shop, along with a Balboa Capital review, by watching this video.
Get New Equipment for Your Coffee Shop… For Less
Do you own a coffee shop that needs new or upgraded equipment? If so, do what Jesse Jean's Coffee Shop did and look to Balboa Capital. Just let us know what types of equipment you need, and we will structure an equipment financing program that works within your budget. We offer financing for espresso machines, restaurant furniture, commercial refrigerators and more. For a free instant quote, use our online equipment lease calculator.